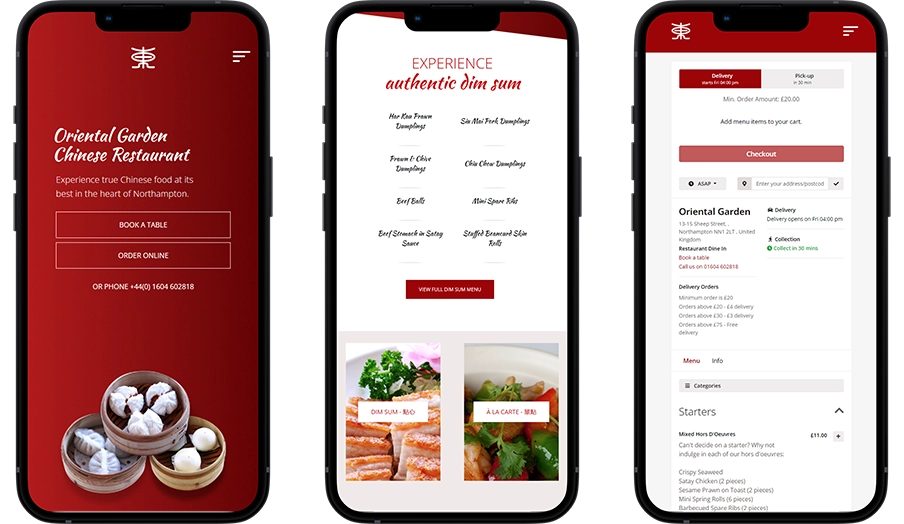 A digital transformation
The Oriental Garden Restaurant website needed a new look and an ability to provide a new revenue stream online.
Information needed to be easily found; contact, address, and opening times in particular.
Requirement to allow customers to book a table online.
Requirement to place an online order for a takeaway or collection, commission free.
Requirement to print these orders using an EPOS printer.
The results
A bespoke design with responsive as standard.
An easy to navigate website for hungry customers; telephone, address are easily located.
Customers can now book a table online with ease.
Customers can now place an order for food online, orders print directly into the restaurant for staff.
Over 2k unique visitors a month, an online revenue from takeaway and collections never seen in the business before 2021.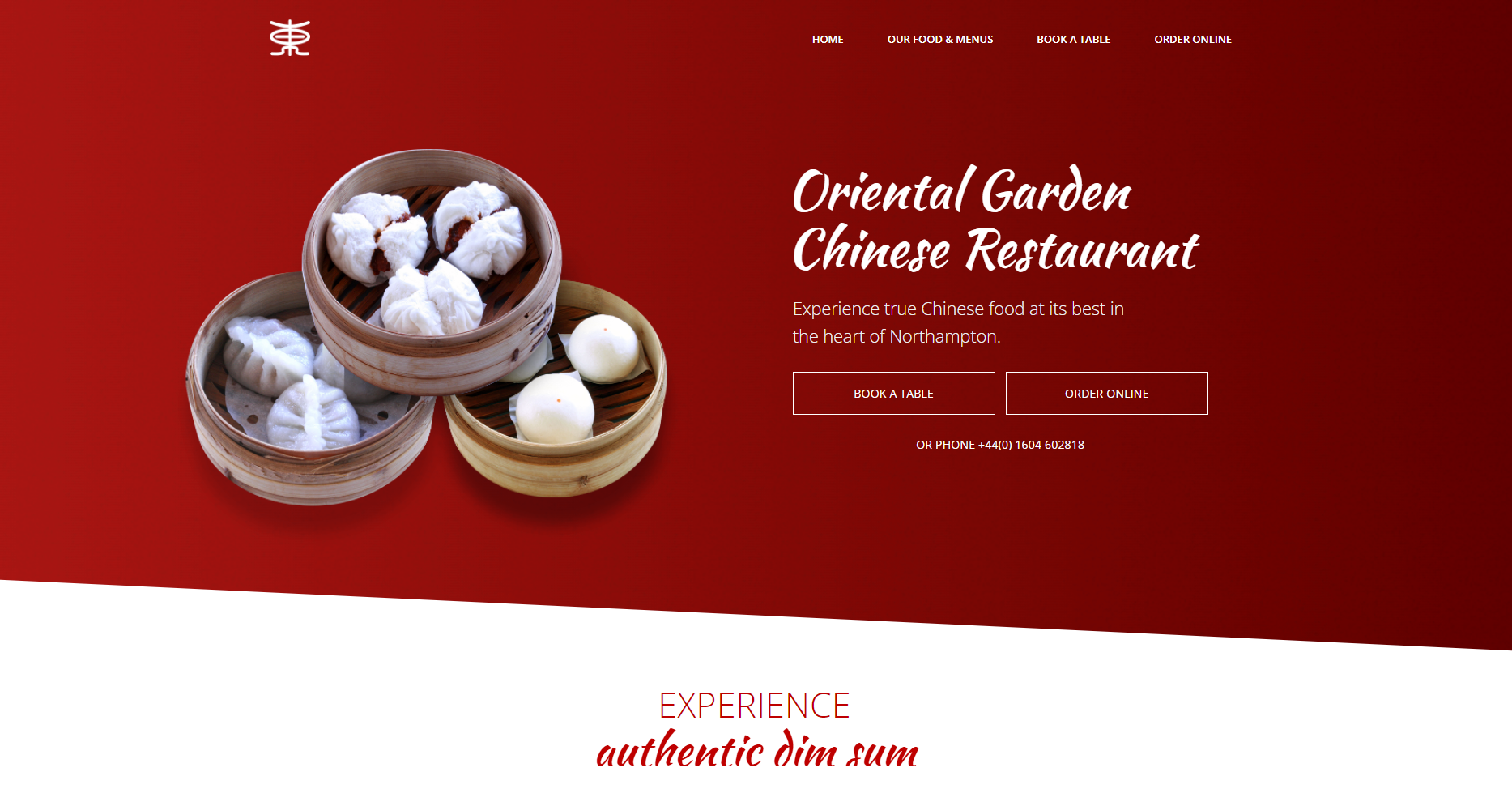 Commission free takeaway built right in
To compete with other takeaways and make a profitable margin during COVID lockdown, the restaurant was able to target this new area of traffic in less than a month.
Takeaways and collections are now able to be placed online without the high commission percentage seen on some delivery food platforms.