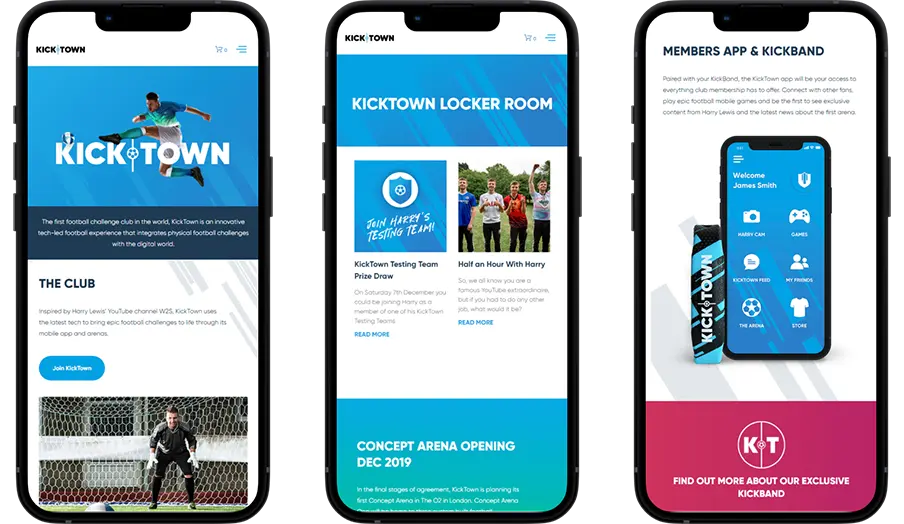 Goals
The KickTown website required an efficient and impressive online platform that would allow customers to:
Find information about the London 02 Arena easily.
Book and purchase tickets for events at the London 02 Arena.
Purchase merchandise like t-shirts, footballs, and other swag.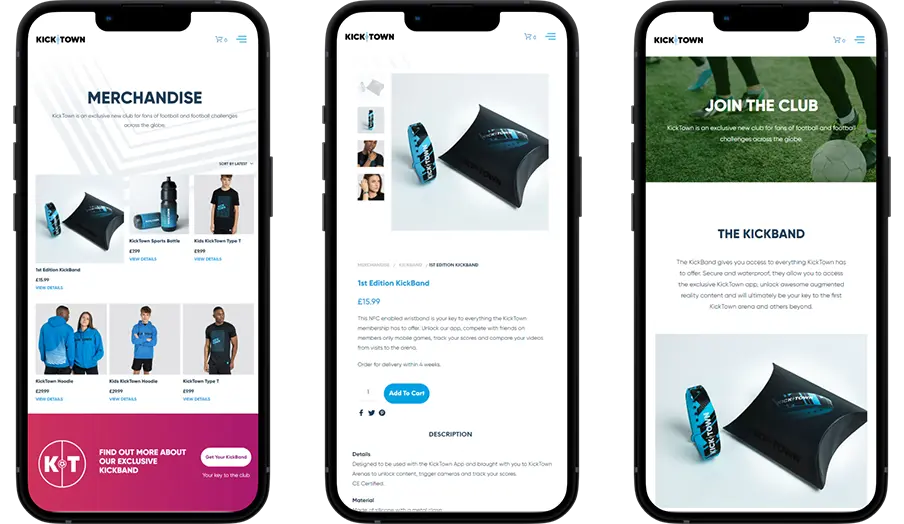 Delivered
Bespoke theme, merchandise store and booking system.
Development of a sleek and bespoke WordPress theme, with a focus on UX and page performance.
Integration of WooCommerce for the merchandise store, enabling customers to conveniently purchase KickTown footballs, t-shirts, and other merchandise.
Customisation of the WooCommerce Bookings Calendar plugin to meet more tailored needs of the Client.
Integration of a booking system allowing customers to reserve playing slots at the 02 Arena football arena.